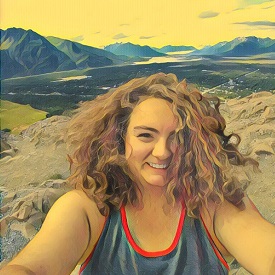 Hello! My name is Kalila Lehmann, and I'm a postdoctoral teaching fellow at the Colorado School of Mines. This is my website, where you can find useful information about how to contact me, what class I'm teaching, and other fun things like my CV, research, and abbreviated life story.
My office is located in Stratton 213.
For Spring 2022, I have office hours from 11am-noon MWF, and 10am-noon on Tuesdays.
If these times are not compatible with your schedule, please email me to set up an alternate meeting, or just stop by to see if I'm around.
My email address is ksawyer(at)mines.edu.